Mentoring Program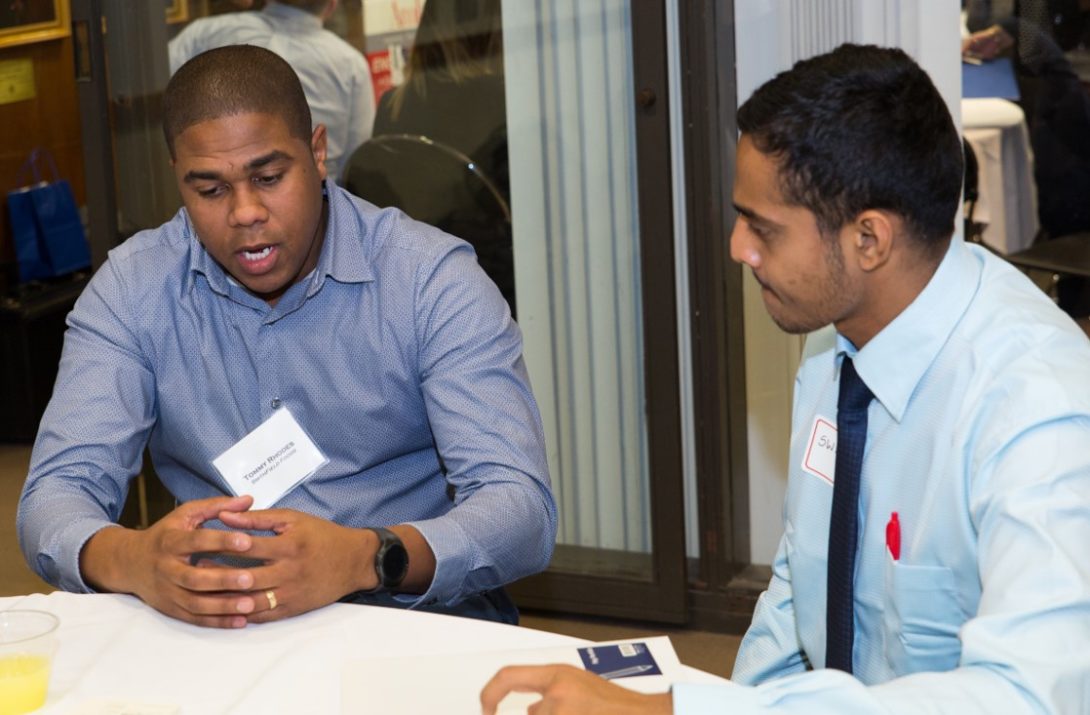 Mentoring relationships offer untold value for undergraduates.
And they're fun and rewarding for UIC alumni.
Back when you were a student, if you had access to someone in your field who could answer your questions, provide guidance about internship and job applications, help you think through class projects, and support your aspirations, you know how great a mentor can be.
We welcome alumni who want to be that person for today's undergraduates.
The College of Engineering's mentoring program is run by the Engineering Career Center (ECC). It provides students with a way to learn outside the classroom, gives them a chance to make a lasting connection with someone who knows UIC as well as they do, and shows them what kinds of opportunities that a professional environment has in store for them.
The ECC is interested in hearing from interested alumni all year long, so if you would like to know more, please visit the mentoring program page to see details and apply.
To create a good fit between alumni mentors and students, the ECC hand-matches mentors with current undergraduates.
Mentors complete an online application that contains career information the ECC staff can use to find student mentees who are pursuing relevant majors and/or courses.
The ECC emails mentor-student pairs to make an introduction, after which the student is responsible for contacting the mentor within one week. We encourage both mentors and students to let the ECC team know how the relationship is going—they are thrilled to hear great stories and happy to help if any adjustments need to be made.