UIC Gets $4.2M Grant to Advance Efficient Energy Systems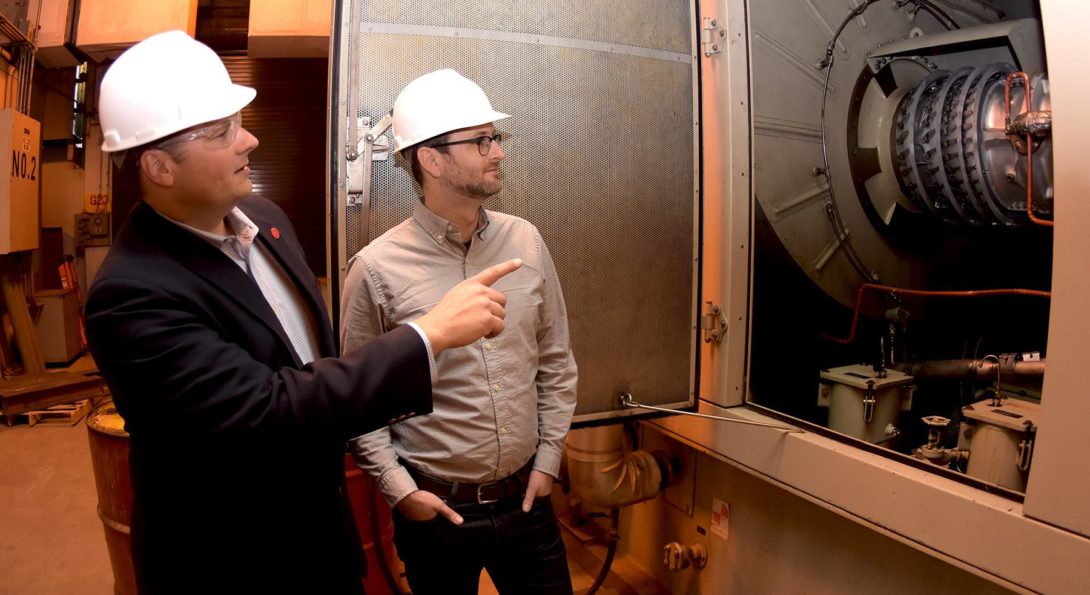 Unlike the towering turbines and sleek-looking panels used in wind and solar energy, there is no easily identifiable symbol to depict energy generated by combined heat and power systems.
CHP, also known as cogeneration, is a single system that generates both thermal energy and electricity. CHP systems operate at efficiency levels between 65 percent and 75 percent, making them more efficient than conventional and separate systems for electricity and heat, which run at about 50 percent efficiency.
"It's not a visually appealing technology, but it's definitely an effective technology that not a lot of folks are aware exists," said Cliff Haefke, director of the Energy Resources Center at the University of Illinois at Chicago.
Haefke and his colleagues are hoping to change that, thanks in part to a new $4.2 million U.S. Department of Energy grant awarded to UIC to advance combined heat and power technologies throughout the Midwest. UIC will manage one of eight DOE regional centers to promote CHP systems in Illinois, Indiana, Iowa, Kansas, Michigan, Minnesota, Missouri, Nebraska, Ohio and Wisconsin.
As part of the grant, Haefke's team will analyze and identify markets where CHP systems could make sense, conduct outreach about the benefits of the technology and provide technical assistance to organizations that are interested in CHP systems for their facilities.
For more of this story visit http://chicagotonight.wttw.com/2017/12/11/uic-gets-42m-grant-advance-efficient-energy-systems
Modified on January 08, 2018