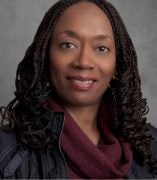 Debra Evans
Distinguished Service Award
Civil, Materials, and Environmental Engineering
About
Debra P. Evans is a global program manager for the Rare Metabolic Disease franchise in the chief medical office of Takeda Pharmaceuticals, Inc. She is responsible for financial execution of the global medical strategic plan and for overseeing the progress of specific projects of the business.
Prior to joining Takeda, she was previously employed by Pfizer, Inc., Baxter Healthcare, Motorola, Hughes Aircraft, and Northrop-Grumman Corporation. For Pfizer, she managed new product development programs and program management of complex programs from concept through launch for the Pfizer/Hospira Consumables business. For Baxter Healthcare, she was responsible for new product development programs for the Global Infusion Systems and Nanoedge businesses. For Motorola's automotive and industrial electronics and telematic communication groups, she managed several automotive electronic and telematic programs. She managed several defense radar and countermeasure programs for Hughes in California and was the director of engineering for Hughes South Carolina. For Northrop-Grumman, she was responsible for mechanical engineering research for several electronic countermeasure programs.
She received her BS degree in material science and engineering from Northwestern University, an MS degree in materials engineering from the University of Illinois Chicago, and a certificate in program management from the George Washington University.
Her civic activity includes the University of Illinois Chicago Alumni Association, where she serves on the outreach committee. For the University of Illinois Chicago's College of Engineering, she serves on the Engineering Alumni Association and the Civil Engineering Professional Advisory Council.
She also has served on the University of Illinois Alumni Association board and several other advisory boards associated with the University of Illinois.
For Northwestern University, she is active with the Northwestern University Black Alumni Association, NU Alumni Association, and the McCormick School Advisory Board. She is a Fellow and life member of the Society of Women Engineers, a senior member of the American Association of Mechanical Engineers, and a member of the Program Management Institute.
She is also active in her community serving on the executive board of the NAACP North Shore, the Women's Club of Evanston community outreach and contributions committees, and the Evanston UNITY Scholarship committee. She is active in her sorority, Zeta Phi Beta Sorority, Inc., serving at the local, state, and regional levels of the sorority.
She has received the following awards:
University of Illinois Chicago 2020 College of Engineering Alumni Distinguished Service Award
Zeta Phi Beta Sorority, Inc. Zeta 100 Award
University of Illinois Chicago Torchbearer Award
University of Illinois Alumni Association Award
University of Illinois Constituent Leadership Award
University of Illinois Loyalty Award
Society of Women Engineers Fellow
Women of Color in Technology Award
Institute of the Advancement of Engineering Fellow
YMCA of Los Angeles Women Achievers in Industry Award
YMCA of Metropolitan Chicago Black and Hispanic Achievers in Industry Award