Dean's List 2019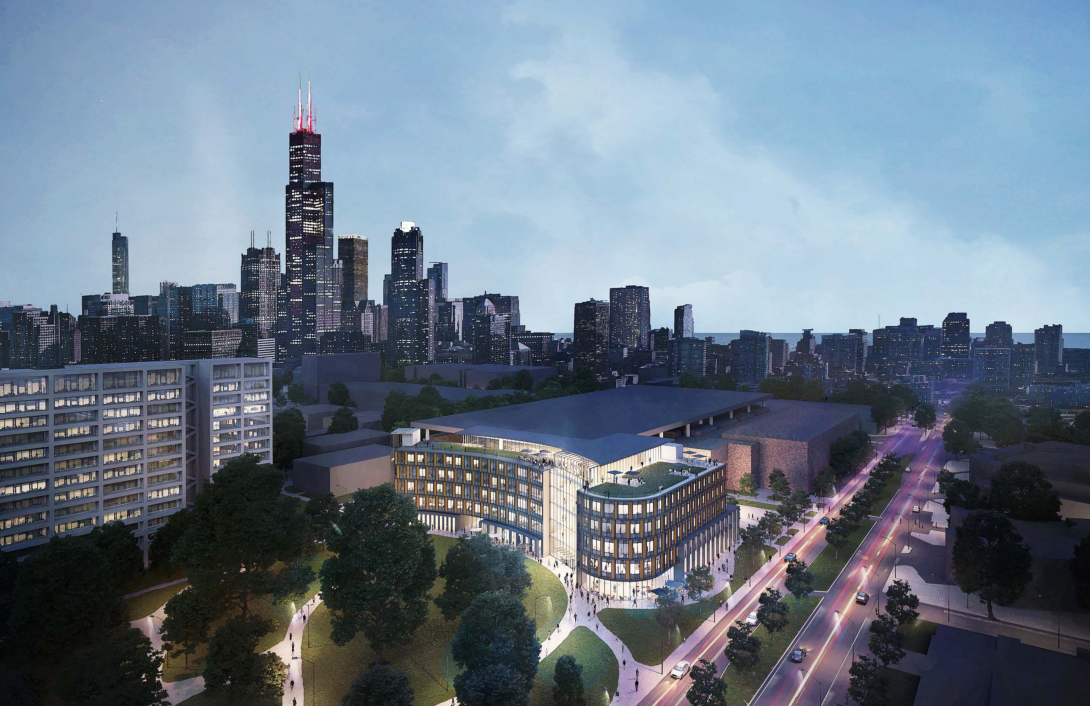 10. College secures state funding for computer science building
Illinois' 2020 budget includes the largest appropriation to the U of I System in almost two decades. The package includes $98 million for a new UIC computer science building slated to open in 2022. Support also comes from fundraising, bolstered this year by two donor matching programs that helped to bring in $6 million of the additional $20 million needed for the building.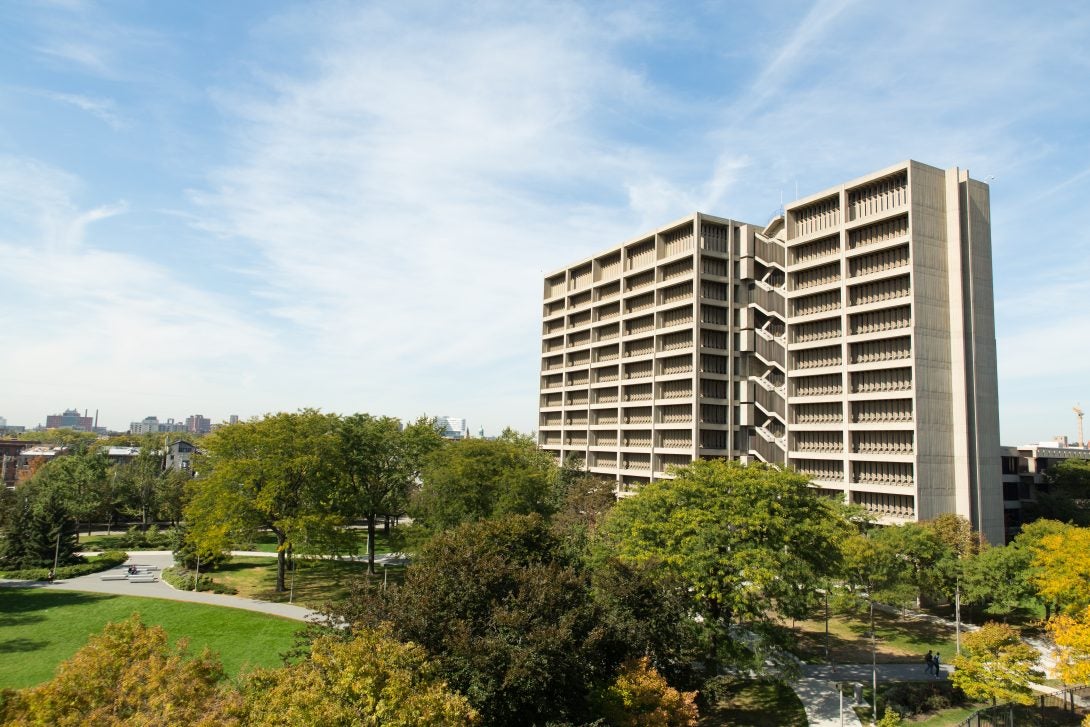 9. New faculty help to keep pace with growth
The College welcomed 18 new faculty members for 2019-2020, for a total of 110 new hires in the last decade. These new colleagues help to teach the continually growing population of engineering and computer science students, including a 32-percent-larger first-year class this fall.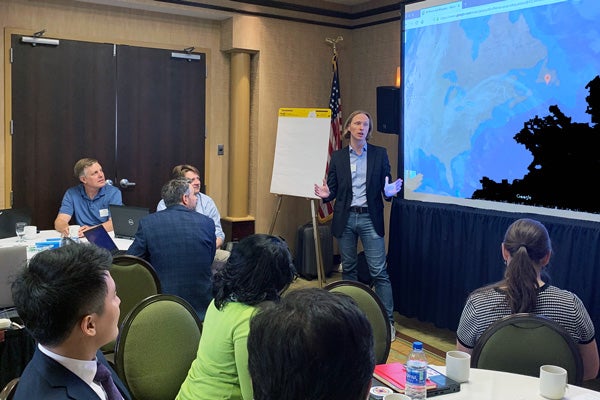 8. Planning collaborative research on natural-disaster cleanup
Natural disasters such as hurricanes can produce a lot of damage, and therefore a lot of debris and waste. Sybil Derrible, associate professor of civil and materials engineering, assembled a team of experts to identify major research needs for how to sustainably manage this waste. Read more.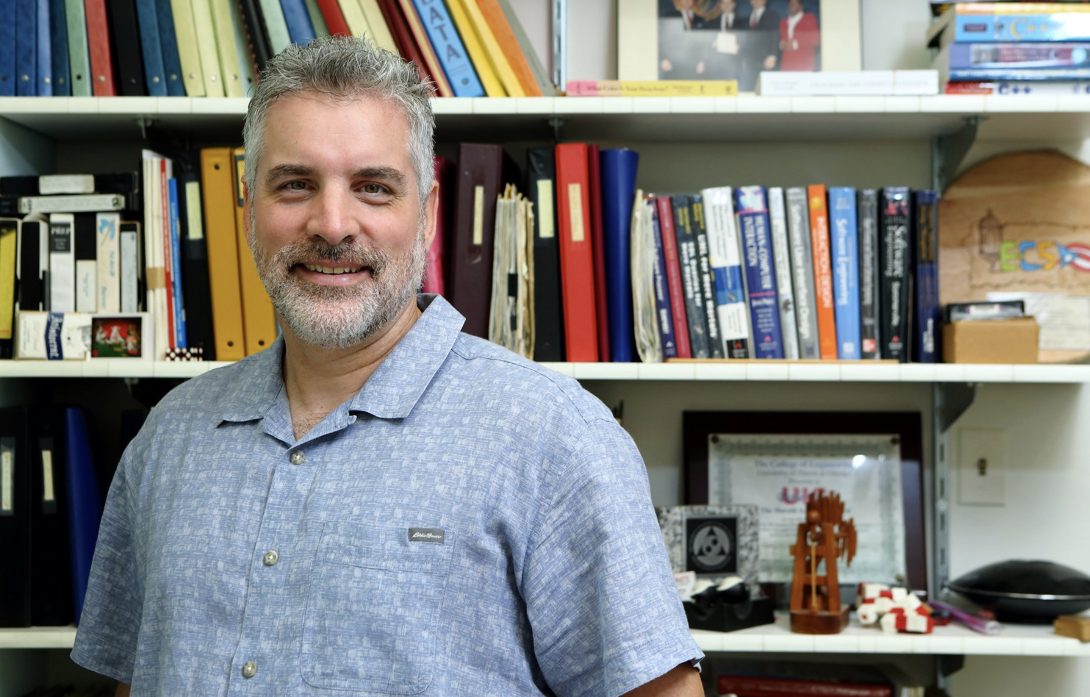 7. Dale Reed schools Chicago teachers in computer science
Clinical Professor Dale Reed worked with colleagues from Loyola and DePaul on a teacher-training program that has helped to introduce computer science to every student in Chicago Public Schools, now the first large school district in the nation to require computer science education. Read more.
6. 3D-printing tissues and organs without scaffolding
Professor Eben Alsberg developed a new cell-only printing platform for engineering tissues and organs. It's an alternative to the traditional scaffolding method, which can have some unintended negative effects. Read more.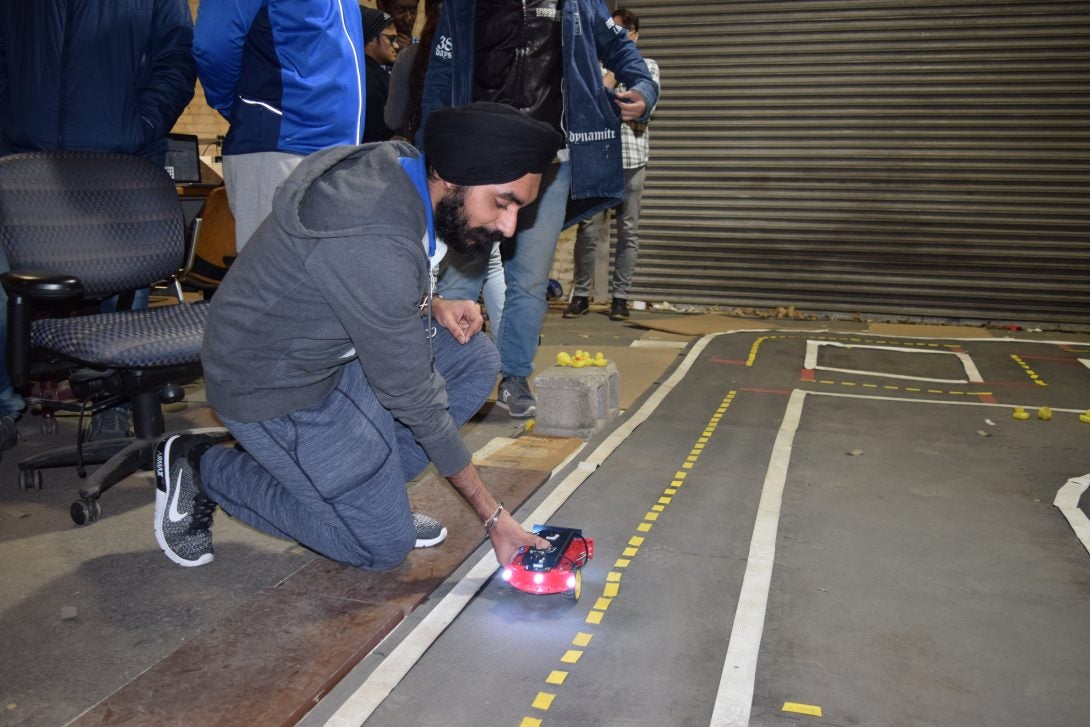 5. New autonomous vehicles course self-drives to success
Joining the global push toward viable autonomous vehicles, the College collaborated with other UIC schools to add a full-semester course on the topic. It takes a holistic approach, covering an array of related topics from computer vision to ethics in human-machine systems. Read more.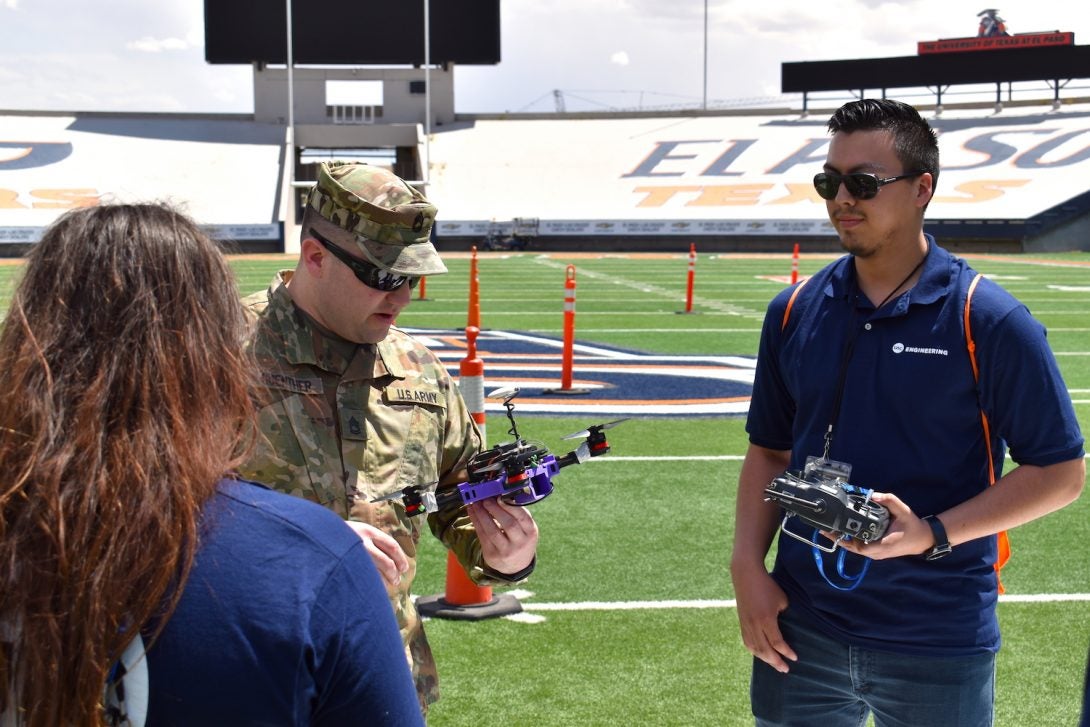 4. Four propellers carry UIC to third place
A team of UIC Engineering students won third place at a U.S. Army drone competition in which more than 1,700 schools were eligible to compete. Their prototype used 3D printing technology to eliminate copper wires, minimize assembly time anduser intervention, and improve structural rigidity. Read more.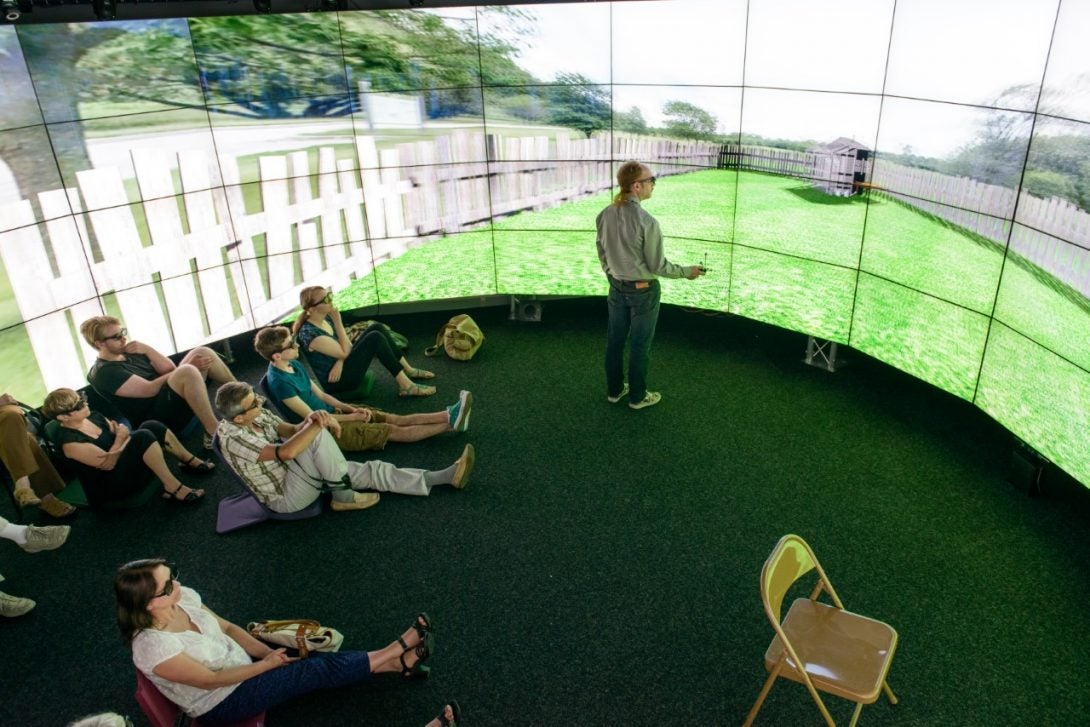 3. EVL collaborates on interactive virtual experience with Goodman Theatre
UIC's Electronic Visualization Laboratory (EVL) is developing augmented and mixed-reality devices to give audience members at Goodman Theatre the chance to interact with one another, with actors, and with the storyline in a new tele-immersive theater. Read more.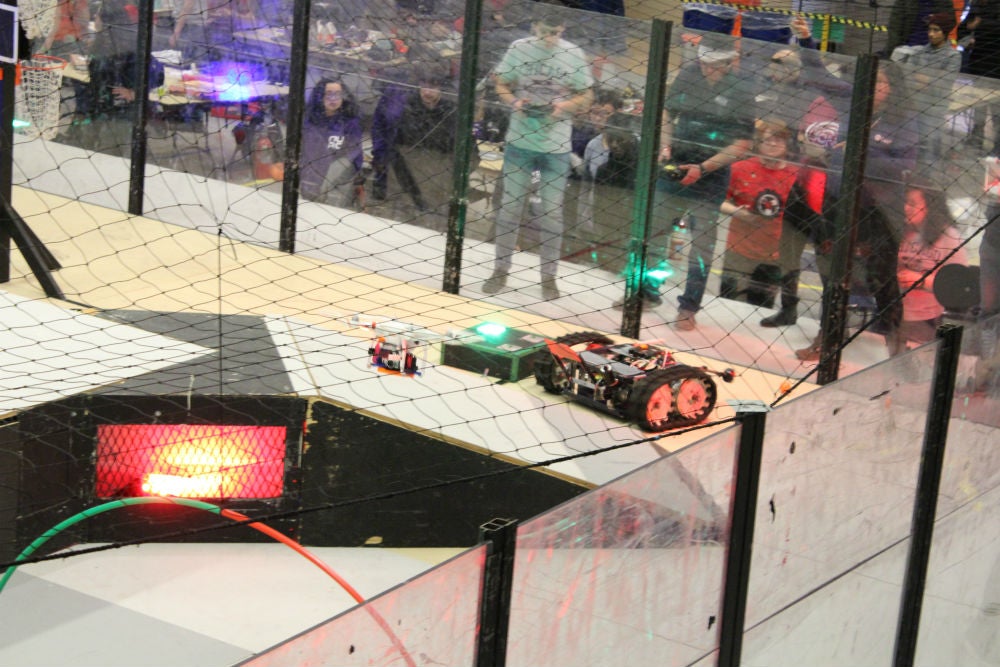 2. Students win second place at robotics competition
UIC Engineering Design Team robot Stella successfully ran an obstacle course through hula hoops, up ramps, and over bridges, capturing second place out of 32 teams in an event at the Midwestern Robotics Design Competition. Read more.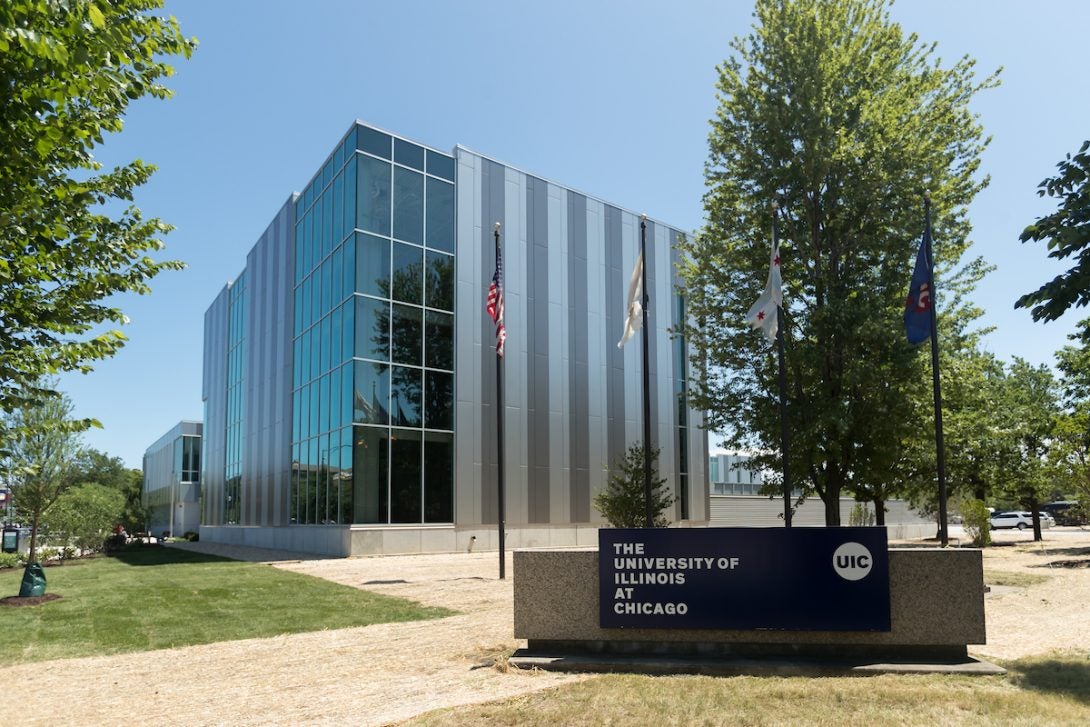 1. College opens Engineering Innovation Building
Finally, our biggest news of the year: the new Engineering Innovation Building is open! It houses the chemical engineering department, a space to develop and test large and heavy infrastructure components, and mechanical and industrial engineering labs. Read more.